Tracie Creps,
Benchmark Realty Group
Please tell Tracie Creps that you "found them on REONetwork.com!" Thank you!
Payment/Mailing Address
Tracie Creps
Benchmark Realty Group
818 6th St
Eureka, CA 95501

Lic #: 02010418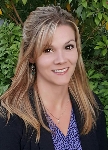 Biography and Credentials
Experience
*Experienced in all facets of residential real estate.
*Successfully managed and sold 100s of REO properties.
*Experienced in dealing with former owners of properties, and negotiating numerous Cash for Keys agreements.
*Work well with the city and county to negotiate liens for code violations.
*Significant experience managing property clean-up and renovation projects; have completed many projects utilizing established network of licensed and bonded contractors, offering full asset preservation services.

Services
*BPOs-72 hours or less *Occupancy inspections
*Property inspections *Board ups
*MLS Listing Service *Cash for Keys
*Contractor negotiation *Secure Property
*Ongoing property maintenance

Resources
*Full time support staff to handle day to day details such as utilities, rekeys, repairs and occupancy checks.
*Buyers agents available for a fast time to property inquires.
*Comprehensive understanding or REO Asset Disposition for residential properties.
*Intimately familiar with my market.

Professional Affiliations
* National Association of Realtors
* California Association of Realtors
* Humboldt Association of Realtors
* MLS Member services Chairperson
* REO Network Premium Member

Thank you for taking the time to review my application!
Foreclosures have kind of become my specialty. I really enjoy seeing my community flourish and when there is blight and foreclosures in neighborhoods that affects everyone in our community. I enjoy seeing a house go from foreclosure state to cleaned up and being occupied, it is very satisfying.
I am currently working with the City of Eureka which is the largest city in my area; I help them relocate tenants and track down owners to sell homes that have become a problem in our area, these are homes that are in code violation and set to be boarded. I work well with tenants to get them out quickly so the property can be dealt with.
Call me for any foreclosure services.
| | |
| --- | --- |
| Arcata, CA | 95518, 95521 |
| Bayside, CA | 95524 |
| Bridgeville, CA | 95526 |
| Calpella, CA | 95418 |
| Carlotta, CA | 95528 |
| Cutten, CA | 95534 |
| Eureka, CA | 95501, 95502, 95503 |
| Ferndale, CA | 95536 |
| Fields Landing, CA | 95537 |
| Fortuna, CA | 95540 |
| Hoopa, CA | 95546 |
| Hyampom, CA | 96046 |
| Hydesville, CA | 95547 |
| Laytonville, CA | 95454 |
| Leggett, CA | 95585 |
| Mckinleyville, CA | 95519 |
| Placerville, CA | 95667 |
| Rio Dell, CA | 95562 |
| Salyer, CA | 95563 |
| Samoa, CA | 95564 |
| Trinidad, CA | 95570 |
| Ukiah, CA | 95482 |
| Willow Creek, CA | 95573 |