Scott Olson,
Compass Realty Team
Please tell Scott Olson that you "found them on REONetwork.com!" Thank you!
Payment/Mailing Address
Scott Olson
Compass Realty Team
2620 Hurley
Suite B
Sacramento, CA 95864

Lic #: 01207208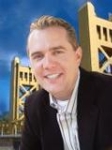 Biography and Credentials
Local REO Broker.
Experience Handling All Stages of REOs:
- Occupancy Verification
- Voluntary Vacancy (CFK)
- Eviction
- Initial Inspections
- Property Preservation (Re-Key/Winterizations/Trash
Out/Health & Safety/Security)
- Rehab/Maintenance
- Construction Management
- Valuations (BPOs)
- Listing
- and REO Sales

Skilled Negotiator (CFK, Rehab/Remodel Costs and
Sale Negotiations).

I fully understand the specific needs of Banks and
Asset Managers, and how to Meet your needs in a
timely, and professional manner.

My experienced team is Currently Handling REO
properties for:
Wells Fargo (PAS), Resmae, Deutsche, Wamu, US Bank,
Longbeach Mortgage,HSBC, Nationwide REO Brokers, and
more.
AA Degree in Economics - BA in Real Estate.
References Are Available upon Request.

Give me a chance to show you what my team can do, and
I'm certain that we will be your REO Broker of Choice.
| | |
| --- | --- |
| Antelope, CA | 95843 |
| Beale Afb, CA | 95903 |
| Carmichael, CA | 95608, 95609 |
| Citrus Heights, CA | 95610, 95611, 95621 |
| Clarksburg, CA | 95612 |
| Cool, CA | 95614 |
| Courtland, CA | 95615 |
| Davis, CA | 95616, 95617, 95618 |
| Diamond Springs, CA | 95619 |
| Dixon, CA | 95620 |
| El Dorado, CA | 95623 |
| El Dorado Hills, CA | 95762 |
| Elk Grove, CA | 95624, 95757, 95758, 95759 |
| Elverta, CA | 95626 |
| Fair Oaks, CA | 95628 |
| Fairfield, CA | 94533, 94534 |
| Folsom, CA | 95630, 95763 |
| Galt, CA | 95632 |
| Granite Bay, CA | 95746 |
| Herald, CA | 95638 |
| Hood, CA | 95639 |
| Isleton, CA | 95641 |
| Lincoln, CA | 95648 |
| Loomis, CA | 95650 |
| Marysville, CA | 95901 |
| Mather, CA | 95655 |
| Mcclellan, CA | 95652 |
| Meadow Vista, CA | 95722 |
| Newcastle, CA | 95658 |
| Nicolaus, CA | 95659 |
| North Highlands, CA | 95660 |
| Oak Park, CA | 91377 |
| Orangevale, CA | 95662 |
| Penryn, CA | 95663 |
| Placerville, CA | 95667 |
| Pleasant Grove, CA | 95668 |
| Pollock Pines, CA | 95726 |
| Rancho Cordova, CA | 95670, 95741, 95742 |
| Represa, CA | 95671 |
| Rio Linda, CA | 95673 |
| Rio Vista, CA | 94571 |
| Ripon, CA | 95366 |
| Rocklin, CA | 95677, 95765 |
| Roseville, CA | 95661, 95678, 95747 |
| Ryde, CA | 95680 |
| Sacramento, CA | 94203, 94204, 94205, 94206, 94207, 94208, 94209, 94211, 94229, 94230, 94232, 94234, 94235, 94236, 94237, 94239, 94240, 94243, 94244, 94245, 94246, 94247, 94248, 94249, 94250, 94252, 94253, 94254, 94256, 94257, 94258, 94259, 94261, 94262, 94263, 94267, 94268, 94269, 94271, 94273, 94274, 94277, 94278, 94279, 94280, 94282, 94283, 94284, 94285, 94286, 94287, 94288, 94289, 94290, 94291, 94293, 94294, 94295, 94296, 94297, 94298, 94299, 95811, 95812, 95813, 95814, 95815, 95816, 95817, 95818, 95819, 95820, 95821, 95822, 95823, 95824, 95825, 95826, 95827, 95828, 95829, 95830, 95831, 95832, 95833, 95834, 95835, 95836, 95837, 95838, 95840, 95841, 95842, 95851, 95852, 95853, 95860, 95864, 95865, 95866, 95867, 95887, 95894, 95899 |
| Sheridan, CA | 95681 |
| Shingle Springs, CA | 95682 |
| Suisun City, CA | 94585 |
| Thornton, CA | 95686 |
| Vacaville, CA | 95687, 95688, 95696 |
| Walnut Grove, CA | 95690 |
| West Sacramento, CA | 95605, 95691, 95798, 95799 |
| Wilton, CA | 95693 |
| Winters, CA | 95694 |
| Woodland, CA | 95695, 95776 |
| Yolo, CA | 95697 |
| Yuba City, CA | 95991, 95992, 95993 |
| Zamora, CA | 95698 |