Jesse Smith,
Smith Realty, Inc.
Please tell Jesse Smith that you "found them on REONetwork.com!" Thank you!
Payment/Mailing Address
Jesse Smith
Smith Realty, Inc.
1507 W. Broadway St
Oviedo, FL 32765

Lic #: BK3074945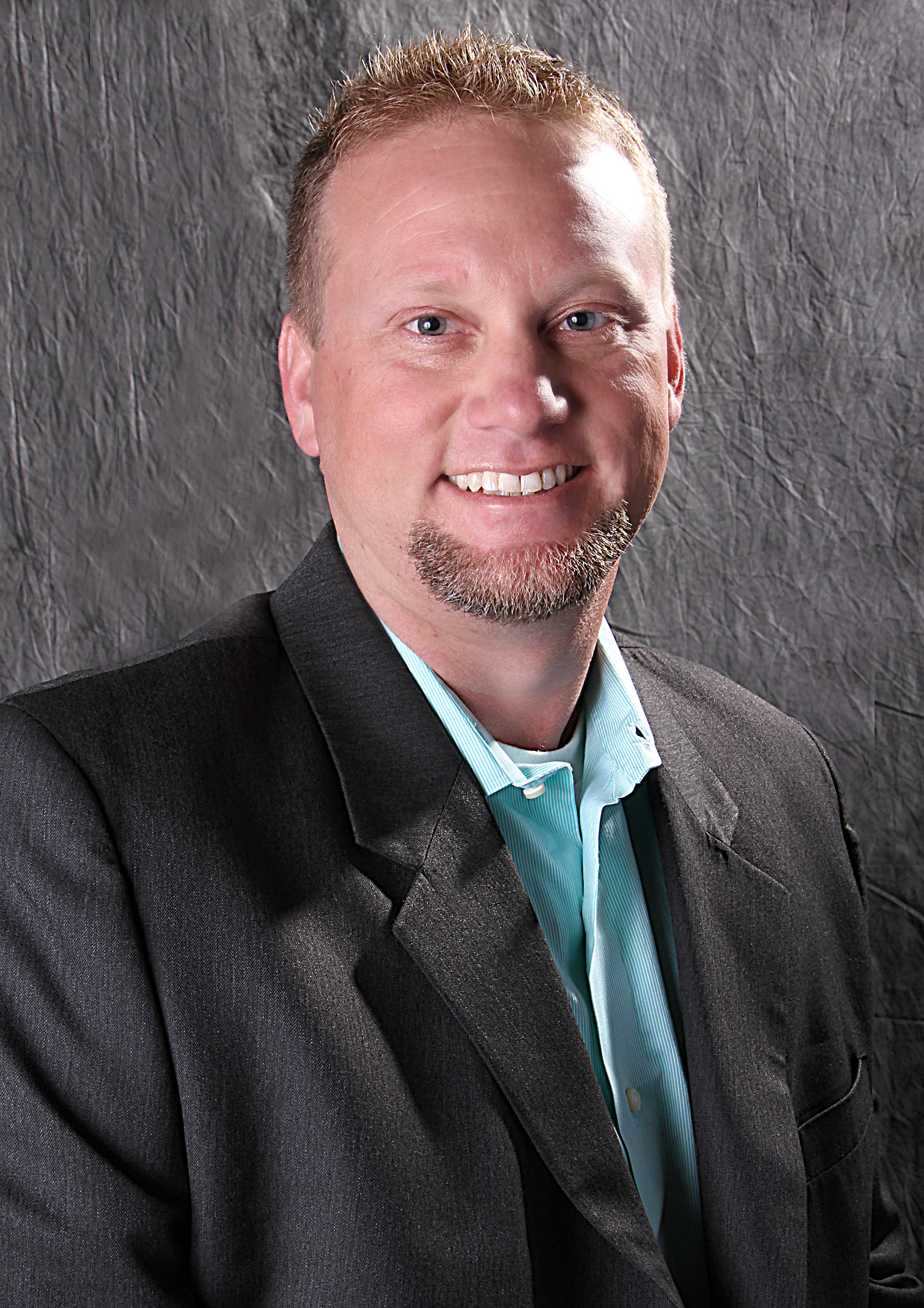 Biography and Credentials
Call or email today for an occupancy check or bpo. Make your life easier by hiring one of the most experienced REO brokers in the Orlando Metropolitan market. Our motto is "If it's early, it's on time". We adapt to doing things the way each client wants their tasks completed. Occupancy check in 1hr.

*Testimonials:

"Jesse, These are the best BPO's I have seen in a long time. I'm not kidding. You have done a fantastic job! Your comments are wonderful, your market analysis, your comps are all right on the money. Your BPO's will make good examples for those who don't quite get it. Thank you very much." - IAS

"You do a great job for us and I'd rather have you take care of it then searching for someone else we're not familiar with." - Old Republic.

"I don't mind you using me as a reference, I will have plenty of positive feedback for you." - HSBC

"Thanks Sir! Keep up the great work. I say nothing but good things about your office and staff!" - Atlas REO


Experience:
*One of the most experienced REO brokerages in Central Florida. My fully trained staff has the experience and has been part of Fannie Mae's 2002 National REO Broker of the Year. We have a "never late" attitude toward tasks and creative ways to resolve title issues to get the transaction closed. We truly are an REO expert team. We're also members of Default Industry Leaders (DIL). Some of my clients include Fannie Mae, HSBC (Preferred Agent), Bank Of America (Preferred Agent), PMH/Stewart, Old Republic and BSI Financial just to name a few.


*You'll find your special asset in the most capable hands in Central Florida. We stay current on code violations and city ordinances. We will make sure the minutes you have to devote to each asset is productive. We work Equator, RES.net, Realty Pilot, Pyramid and Exceleras on a daily basis.


*All assets marketed with popular search engines and social networking sites to attract buyers. We also take advantage of our large buyer database.
| | |
| --- | --- |
| Altamonte Springs, FL | 32701, 32714, 32715, 32716 |
| Alturas, FL | 33820 |
| Apollo Beach, FL | 33572 |
| Apopka, FL | 32703, 32704, 32712 |
| Auburndale, FL | 33823 |
| Babson Park, FL | 33827 |
| Balm, FL | 33503 |
| Belleair Beach, FL | 33786 |
| Bradley, FL | 33835 |
| Brandon, FL | 33508, 33509, 33510, 33511 |
| Casselberry, FL | 32707, 32718, 32730 |
| Christmas, FL | 32709 |
| Clarcona, FL | 32710 |
| Clermont, FL | 34711, 34712, 34713, 34714, 34715 |
| Cocoa, FL | 32922, 32923, 32924, 32926, 32927 |
| Cocoa Beach, FL | 32931, 32932 |
| Davenport, FL | 33836, 33837, 33896, 33897 |
| Deland, FL | 32720, 32721, 32723, 32724 |
| Deltona, FL | 32725, 32728, 32738, 32739 |
| Dover, FL | 33527 |
| Dundee, FL | 33838 |
| Durant, FL | 33530 |
| Eagle Lake, FL | 33839 |
| Eaton Park, FL | 33840 |
| Ellenton, FL | 34222 |
| Fort Meade, FL | 33841 |
| Frostproof, FL | 33843 |
| Geneva, FL | 32732 |
| Gibsonton, FL | 33534 |
| Glenwood, FL | 32722 |
| Goldenrod, FL | 32733 |
| Gotha, FL | 34734 |
| Haines City, FL | 33844, 33845 |
| Highland City, FL | 33846 |
| Holiday, FL | 34690, 34691, 34692 |
| Homeland, FL | 33847 |
| Indian Lake Estates, FL | 33855 |
| Indian Rocks Beach, FL | 33785 |
| Intercession City, FL | 33848 |
| Kathleen, FL | 33849 |
| Kenansville, FL | 34739 |
| Killarney, FL | 34740 |
| Kissimmee, FL | 34741, 34742, 34743, 34744, 34745, 34746, 34747, 34758, 34759 |
| Lake Alfred, FL | 33850 |
| Lake Hamilton, FL | 33851 |
| Lake Mary, FL | 32746, 32795 |
| Lake Monroe, FL | 32747 |
| Lakeland, FL | 33801, 33802, 33803, 33804, 33805, 33806, 33807, 33809, 33810, 33811, 33812, 33813, 33815 |
| Lakeshore, FL | 33854 |
| Largo, FL | 33774, 33778 |
| Lithia, FL | 33547 |
| Longwood, FL | 32750, 32752, 32779, 32791 |
| Loughman, FL | 33858 |
| Lutz, FL | 33548, 33549, 33558, 33559 |
| Maitland, FL | 32751, 32794 |
| Mango, FL | 33550 |
| Mulberry, FL | 33860 |
| Nalcrest, FL | 33856 |
| Nichols, FL | 33863 |
| Oakland, FL | 34760 |
| Ocoee, FL | 34761 |
| Odessa, FL | 33556 |
| Orlando, FL | 32801, 32802, 32803, 32804, 32805, 32806, 32807, 32808, 32809, 32810, 32811, 32812, 32814, 32815, 32816, 32817, 32818, 32819, 32820, 32821, 32822, 32824, 32825, 32826, 32827, 32828, 32829, 32830, 32831, 32832, 32833, 32834, 32835, 32836, 32837, 32839, 32853, 32854, 32855, 32856, 32857, 32858, 32859, 32860, 32861, 32862, 32867, 32868, 32869, 32872, 32877, 32878, 32885, 32886, 32887, 32890, 32891, 32893, 32896, 32897, 32898, 32899 |
| Oviedo, FL | 32762, 32765, 32766 |
| Pinellas Park, FL | 33780, 33781, 33782 |
| Plant City, FL | 33563, 33564, 33565, 33566, 33567 |
| Plymouth, FL | 32768 |
| Polk City, FL | 33868 |
| Port Orange, FL | 32123, 32127, 32128, 32129 |
| River Ranch, FL | 33867 |
| Riverview, FL | 33568, 33569, 33578, 33579 |
| Ruskin, FL | 33570, 33575 |
| Saint Cloud, FL | 34769, 34770, 34771, 34772, 34773 |
| Saint Petersburg, FL | 33701, 33702, 33703, 33704, 33705, 33706, 33707, 33708, 33709, 33710, 33711, 33712, 33713, 33714, 33715, 33716, 33729, 33730, 33731, 33732, 33733, 33734, 33736, 33737, 33738, 33740, 33741, 33742, 33743, 33747, 33784 |
| Sanford, FL | 32771, 32772, 32773 |
| Sarasota, FL | 34230, 34231, 34232, 34233, 34234, 34235, 34236, 34237, 34238, 34239, 34240, 34241, 34242, 34243, 34260, 34276, 34277, 34278 |
| Seffner, FL | 33583, 33584 |
| Seminole, FL | 33772, 33775, 33776, 33777 |
| Sun City, FL | 33586 |
| Sun City Center, FL | 33571, 33573 |
| Sydney, FL | 33587 |
| Tampa, FL | 33601, 33602, 33603, 33604, 33605, 33606, 33607, 33608, 33609, 33610, 33611, 33612, 33613, 33614, 33615, 33616, 33617, 33618, 33619, 33620, 33621, 33622, 33623, 33624, 33625, 33626, 33629, 33630, 33631, 33633, 33634, 33635, 33637, 33646, 33647, 33650, 33651, 33655, 33660, 33661, 33662, 33663, 33664, 33672, 33673, 33674, 33675, 33677, 33679, 33680, 33681, 33682, 33684, 33685, 33686, 33687, 33688, 33689, 33690, 33694, 33697 |
| Tangerine, FL | 32777 |
| Tarpon Springs, FL | 34688, 34689 |
| Thonotosassa, FL | 33592 |
| Titusville, FL | 32780, 32781, 32782, 32783, 32796 |
| Waverly, FL | 33877 |
| Wesley Chapel, FL | 33543, 33544, 33545 |
| Wimauma, FL | 33598 |
| Windermere, FL | 34786 |
| Winter Garden, FL | 34777, 34778, 34787 |
| Winter Haven, FL | 33880, 33881, 33882, 33883, 33884, 33885, 33888 |
| Winter Park, FL | 32789, 32790, 32792, 32793 |
| Winter Springs, FL | 32708, 32719 |
| Zellwood, FL | 32798 |
| Zephyrhills, FL | 33539, 33540, 33541, 33542 |