Pamela Rusin,
America's Best Realty, Inc.
Please tell Pamela Rusin that you "found them on REONetwork.com!" Thank you!
Payment/Mailing Address
Pamela Rusin
America's Best Realty, Inc.
6567 Fairmount Avenue
Downers Grove, IL 60516

Lic #: 471.008551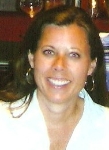 Biography and Credentials
* REO Specialist for 17 years
* HUD Certified
* At Home with Diversity Certified
* Woman-Owned Business
* Dun & Bradstreet Registered

* Full Service Office
* List / Advertise / Close REO properties
* Evictions / Cash for Keys
* Occupancy Inspections
* BPOs / Monthly Reporting
* Maintenance / Property Inspections / Utilities Services
* Re-Keys/ Board ups / Clean outs

Memberships also include National Association of Professional Women, National Association of Realtors, Illinois Association of Realtors, Oak Park Area Association of Realtors, MLS Midwest Real Estate Data.
* Res.Net
* LPS
* Disposolutions
* Equator

We service all Chicagoland including but not limited to: Addison, Algonquin, Alsip, Arlington Heights, Aurora, Barrington, Bartlett, Batavia, Berwyn, Bloomingdale, Bolingbrook, Bridgeview, Buffalo Grove, Burbank, Carol Stream, Chicago, Chicago Ridge, Cicero, Clarendon Hills, Crystal Lake, Darien, Deerfield, Des Plaines, Downers Grove, Dundee, Elgin, Elmhurst, Evanston, Fox Lake, Frankfort, Franklin Park, Geneva, Glen Ellyn, Glencoe, Glendale Heights, Glenview, Hanover Park, Hickory Hills, Highland Park, Hinsdale, Hoffman Estates, Home Glen, Hometown, Huntley, Itasca, Joliet, Justice, Kenilworth, La Grange, Lake Forest, Lemont, Lincolnshire, Lisle, Lockport, Lombard, Lyons, Maple Park, Maywood, Medinah, Melrose Park, Midlothian, Mokena, Montgomery, Morton Grove, Mount Prospect, Mundelein, Naperville, New Lenox, Niles, North Aurora, North Chicago, Northbrook, Oak Brook, Oak Forest, Oak Lawn, Oak Park, Orland Park, Oswego, Palatine, Palos Hills, Palos Heights, Park Forest, Park Ridge, Plainfield, Prospect Heights, River Forest, River Grove, Riverdale, Riverside, Rolling Meadows, Romeoville, St Charles, Schaumburg, Schiller Park, South Elgin, Streamwood, Sugar Grove, Summit, Tinley Park, Vernon Hills, Villa Park, Warrenville, West Chicago, Westchester, Westmont, Wheaton, Wilmette, Winfield, Winnetka, Wood Dale, Worth, Yorkville.
| | |
| --- | --- |
| Addison, IL | 60101 |
| Algonquin, IL | 60102 |
| Alsip, IL | 60803 |
| Antioch, IL | 60002 |
| Arlington, IL | 61312 |
| Arlington Heights, IL | 60004, 60005, 60006 |
| Aurora, IL | 60502, 60503, 60504, 60505, 60506, 60507, 60568, 60572, 60598 |
| Barrington, IL | 60010, 60011 |
| Bartlett, IL | 60103 |
| Batavia, IL | 60510 |
| Bedford Park, IL | 60499 |
| Bellwood, IL | 60104 |
| Belvidere, IL | 61008 |
| Bensenville, IL | 60105, 60106 |
| Berkeley, IL | 60163 |
| Berwyn, IL | 60402 |
| Big Rock, IL | 60511 |
| Bloomingdale, IL | 60108, 60117 |
| Blue Island, IL | 60406 |
| Bolingbrook, IL | 60440, 60490 |
| Braceville, IL | 60407 |
| Bradley, IL | 60915 |
| Braidwood, IL | 60408 |
| Bridgeport, IL | 62417 |
| Bridgeview, IL | 60455 |
| Bristol, IL | 60512 |
| Broadview, IL | 60155 |
| Brookfield, IL | 60513 |
| Buffalo Grove, IL | 60089 |
| Burbank, IL | 60459 |
| Burlington, IL | 60109 |
| Calumet City, IL | 60409 |
| Carol Stream, IL | 60116, 60122, 60125, 60128, 60132, 60188, 60197, 60199 |
| Carpentersville, IL | 60110 |
| Channahon, IL | 60410 |
| Cherry Valley, IL | 61016 |
| Chicago, IL | 60601, 60602, 60603, 60604, 60605, 60606, 60607, 60608, 60609, 60610, 60611, 60612, 60613, 60614, 60615, 60616, 60617, 60618, 60619, 60620, 60621, 60622, 60623, 60624, 60625, 60626, 60628, 60629, 60630, 60631, 60632, 60633, 60634, 60636, 60637, 60638, 60639, 60640, 60641, 60642, 60643, 60644, 60645, 60646, 60647, 60649, 60651, 60652, 60653, 60654, 60655, 60656, 60657, 60659, 60660, 60661, 60663, 60664, 60666, 60668, 60669, 60670, 60673, 60674, 60675, 60677, 60678, 60679, 60680, 60681, 60682, 60684, 60685, 60686, 60687, 60688, 60689, 60690, 60691, 60693, 60694, 60695, 60696, 60697, 60699, 60701 |
| Chicago Heights, IL | 60411, 60412 |
| Chicago Ridge, IL | 60415 |
| Cicero, IL | 60804 |
| Clare, IL | 60111 |
| Clarendon Hills, IL | 60514 |
| Cortland, IL | 60112 |
| Country Club Hills, IL | 60478 |
| Crest Hill, IL | 60403 |
| Crete, IL | 60417 |
| Crystal Lake, IL | 60012, 60014, 60039 |
| Darien, IL | 60561 |
| Deerfield, IL | 60015 |
| Dekalb, IL | 60115 |
| Des Plaines, IL | 60016, 60017, 60018, 60019 |
| Dixon, IL | 61021 |
| Dolton, IL | 60419 |
| Downers Grove, IL | 60515, 60516 |
| Dundee, IL | 60118 |
| Elburn, IL | 60119 |
| Elgin, IL | 60120, 60121, 60123, 60124, 60170 |
| Elmhurst, IL | 60126 |
| Elmwood Park, IL | 60707 |
| Elwood, IL | 60421 |
| Eola, IL | 60519 |
| Evanston, IL | 60201, 60202, 60203, 60204, 60208, 60209 |
| Evergreen Park, IL | 60805 |
| Flossmoor, IL | 60422 |
| Forest Park, IL | 60130 |
| Fort Sheridan, IL | 60037 |
| Fox Lake, IL | 60020 |
| Fox River Grove, IL | 60021 |
| Fox Valley, IL | 60597, 60599 |
| Frankfort, IL | 60423 |
| Franklin Park, IL | 60131 |
| Garden Prairie, IL | 61038 |
| Geneva, IL | 60134 |
| Genoa, IL | 60135 |
| Gilberts, IL | 60136 |
| Glen Ellyn, IL | 60137, 60138 |
| Glencoe, IL | 60022 |
| Glendale Heights, IL | 60139 |
| Glenview, IL | 60025, 60026 |
| Glenwood, IL | 60425 |
| Golf, IL | 60029 |
| Grayslake, IL | 60030 |
| Great Lakes, IL | 60088 |
| Gurnee, IL | 60031 |
| Hampshire, IL | 60140 |
| Hanover Park, IL | 60133 |
| Harvard, IL | 60033 |
| Harvey, IL | 60426 |
| Harwood Heights, IL | 60706 |
| Hazel Crest, IL | 60429 |
| Hickory Hills, IL | 60457 |
| Highland Park, IL | 60035 |
| Highwood, IL | 60040 |
| Hillside, IL | 60162 |
| Hinckley, IL | 60520 |
| Hines, IL | 60141 |
| Hinsdale, IL | 60521, 60522, 60570 |
| Hoffman, IL | 62250 |
| Hoffman Estates, IL | 60169, 60179, 60192 |
| Homer Glen, IL | 60491 |
| Hometown, IL | 60456 |
| Homewood, IL | 60430 |
| Huntley, IL | 60142 |
| Ingleside, IL | 60041 |
| Island Lake, IL | 60042 |
| Itasca, IL | 60143 |
| Joliet, IL | 60431, 60432, 60433, 60434, 60435, 60436 |
| Justice, IL | 60458 |
| Kenilworth, IL | 60043 |
| La Grange, IL | 60525 |
| La Grange Park, IL | 60526 |
| Lafox, IL | 60147 |
| Lake Bluff, IL | 60044 |
| Lake Forest, IL | 60045 |
| Lake In The Hills, IL | 60156 |
| Lake Villa, IL | 60046 |
| Lake Zurich, IL | 60047 |
| Lansing, IL | 60438 |
| Lemont, IL | 60439 |
| Libertyville, IL | 60048, 60092 |
| Lincolnshire, IL | 60069 |
| Lincolnwood, IL | 60712 |
| Lisle, IL | 60532 |
| Lockport, IL | 60441 |
| Lombard, IL | 60148 |
| Long Grove, IL | 60049 |
| Lyons, IL | 60534 |
| Manhattan, IL | 60442 |
| Maple Park, IL | 60151 |
| Marengo, IL | 60152 |
| Markham, IL | 60428 |
| Matteson, IL | 60443 |
| Maywood, IL | 60153 |
| Mchenry, IL | 60050, 60051, 60296, 60297 |
| Medinah, IL | 60157 |
| Melrose Park, IL | 60160, 60161, 60164 |
| Midlothian, IL | 60445 |
| Minooka, IL | 60447 |
| Mokena, IL | 60448 |
| Monee, IL | 60449 |
| Montgomery, IL | 60538 |
| Mooseheart, IL | 60539 |
| Morris, IL | 60450 |
| Morton Grove, IL | 60053 |
| Mount Prospect, IL | 60056 |
| Mundelein, IL | 60060 |
| Naperville, IL | 60540, 60563, 60564, 60565, 60566, 60567 |
| New Lenox, IL | 60451 |
| Newark, IL | 60541 |
| Niles, IL | 60714 |
| North Aurora, IL | 60542 |
| North Chicago, IL | 60064, 60086 |
| Northbrook, IL | 60062, 60065 |
| Oak Brook, IL | 60523 |
| Oak Forest, IL | 60452 |
| Oak Lawn, IL | 60453, 60454 |
| Oak Park, IL | 60301, 60302, 60303, 60304 |
| Olympia Fields, IL | 60461 |
| Orland Park, IL | 60462, 60467 |
| Oswego, IL | 60543 |
| Palatine, IL | 60038, 60055, 60067, 60074, 60078, 60094, 60095 |
| Palos Heights, IL | 60463 |
| Palos Hills, IL | 60465 |
| Palos Park, IL | 60464 |
| Park Forest, IL | 60466 |
| Park Ridge, IL | 60068 |
| Plainfield, IL | 60544, 60585, 60586 |
| Plano, IL | 60545 |
| Poplar Grove, IL | 61065 |
| Prospect Heights, IL | 60070 |
| Richmond, IL | 60071 |
| Richton Park, IL | 60471 |
| River Forest, IL | 60305 |
| River Grove, IL | 60171 |
| Riverdale, IL | 60827 |
| Riverside, IL | 60546 |
| Rolling Meadows, IL | 60008 |
| Romeoville, IL | 60446 |
| Roscoe, IL | 61073 |
| Roselle, IL | 60172 |
| Round Lake, IL | 60073 |
| Saint Charles, IL | 60174, 60175 |
| Sandwich, IL | 60548 |
| Schaumburg, IL | 60159, 60168, 60173, 60193, 60194, 60195, 60196 |
| Schiller Park, IL | 60176 |
| Shorewood, IL | 60404 |
| Skokie, IL | 60076, 60077 |
| Somonauk, IL | 60552 |
| South Elgin, IL | 60177 |
| South Holland, IL | 60473 |
| Spring Grove, IL | 60081 |
| Steger, IL | 60475 |
| Stone Park, IL | 60165 |
| Streamwood, IL | 60107 |
| Sugar Grove, IL | 60554 |
| Summit Argo, IL | 60501 |
| Sycamore, IL | 60178 |
| Tinley Park, IL | 60477, 60483, 60487 |
| University Park, IL | 60484 |
| Vernon Hills, IL | 60061 |
| Villa Park, IL | 60181 |
| Wadsworth, IL | 60083 |
| Warrenville, IL | 60555 |
| Wasco, IL | 60183 |
| Waterman, IL | 60556 |
| Wauconda, IL | 60084 |
| Waukegan, IL | 60079, 60085, 60087 |
| Wayne, IL | 60184 |
| West Chicago, IL | 60185, 60186 |
| Westchester, IL | 60154 |
| Western Springs, IL | 60558 |
| Westmont, IL | 60559 |
| Wheaton, IL | 60187, 60189 |
| Wheeling, IL | 60090 |
| Willow Springs, IL | 60480 |
| Willowbrook, IL | 60527 |
| Wilmette, IL | 60091 |
| Wilmington, IL | 60481 |
| Winfield, IL | 60190 |
| Winnetka, IL | 60093 |
| Winthrop Harbor, IL | 60096 |
| Wonder Lake, IL | 60097 |
| Wood Dale, IL | 60191, 60399 |
| Woodridge, IL | 60517 |
| Woodstock, IL | 60098 |
| Worth, IL | 60482 |
| Yorkville, IL | 60560 |
| Zion, IL | 60099 |