Marion Webb,
Webb Solar Realty LLC
Please tell Marion Webb that you "found them on REONetwork.com!" Thank you!
Payment/Mailing Address
Marion Webb
Webb Solar Realty LLC
101 Devant Street, Suite 505
Fayetteville, GA 30214

Lic #: 295742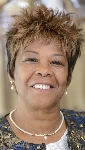 Biography and Credentials
Fulltime licensed veteran, broker/owner with 17+ years' experience and have funds available to make emergency repairs and pay utilities on behalf of REO clients. My experience includes 20+ years property management, short sales, list REO property, conduct BPO, PCR, home/field visits on behalf of BPO/asset management companies and provide excellent BPO turnaround times. My highly trained team is comprised of 6 members with REO Asset Management PRO designation and 1 virtual assistant. Our top priority is to sell REO properties in a reasonably time frame for the highest possible market price. I am personally involved in each and every REO transaction and am personally available to take your call and discuss your REO needs.

REO/BPO Clients and Tools: Res.Net, Equator, Pyramid, Exceleras, 54 System Design, Altisource, Green River Capital, Clear Capital, Clear Value, ReoNetwork, GAMLS, FMLS, HUD Registered Broker

REO Services: Occupancy Inspections, Broker Price Opinions, Monthly Reporting, Repair Estimates, Tenant Management. Evictions
Utility Management, Ongoing Inspections, Cash For Keys, Photo Documentation, Management Of Field Services, Re Keys

Service Areas: Greater Atlanta Georgia Metro Area Counties: Fayette, Coweta, Clayton, Fulton, Dekalb, and Henry

Marketing & Advertising: All REO listings advertised on Realtor.com, Zillow, Homes.com, Craigslist, and numerous other internet sites. Weekly email marketing to agents to all local agents and our own database of investors. Yard signs with direct phone. REO open houses, realtor tours, home buyer tours and frequent newspaper advertisements.
| | |
| --- | --- |
| Atlanta, GA | 30300, 30301, 30302, 30303, 30304, 30305, 30306, 30307, 30308, 30309, 30310, 30311, 30312, 30313, 30314, 30315, 30316, 30317, 30318, 30319, 30320, 30321, 30322, 30324, 30325, 30326, 30327, 30328, 30329, 30330, 30331, 30332, 30333, 30334, 30336, 30337, 30338, 30339, 30340, 30341, 30342, 30343, 30344, 30345, 30346, 30347, 30348, 30349, 30350, 30353, 30354, 30355, 30356, 30357, 30358, 30359, 30360, 30361, 30362, 30363, 30364, 30366, 30368, 30369, 30370, 30371, 30374, 30375, 30376, 30377, 30378, 30379, 30380, 30384, 30385, 30386, 30387, 30388, 30389, 30390, 30392, 30394, 30396, 30398, 30399, 31106, 31107, 31119, 31120, 31126, 31131, 31132, 31136, 31139, 31141, 31145, 31146, 31150, 31156, 31191, 31192, 31193, 31195, 31196, 31197, 31198, 31199, 39901 |
| Barnesville, GA | 30204 |
| Brooks, GA | 30205 |
| Carrollton, GA | 30112, 30116, 30117, 30118, 30119 |
| Clarkston, GA | 30021 |
| Conley, GA | 30288 |
| Conyers, GA | 30012, 30013, 30094 |
| Decatur, GA | 30030, 30031, 30032, 30033, 30034, 30035, 30036, 30037, 30073 |
| Douglasville, GA | 30133, 30134, 30135, 30154 |
| Ellenwood, GA | 30294 |
| Experiment, GA | 30212 |
| Fairburn, GA | 30213 |
| Fayetteville, GA | 30214, 30215 |
| Forest Park, GA | 30297, 30298 |
| Grantville, GA | 30220 |
| Griffin, GA | 30223, 30224 |
| Hampton, GA | 30228 |
| Haralson, GA | 30229 |
| Inman, GA | 30232 |
| Jonesboro, GA | 30236, 30237, 30238 |
| Locust Grove, GA | 30248 |
| Lovejoy, GA | 30250 |
| Mcdonough, GA | 30252, 30253 |
| Newnan, GA | 30263, 30264, 30265, 30271 |
| Norcross, GA | 30003, 30010, 30071, 30091, 30093 |
| Palmetto, GA | 30268 |
| Peachtree City, GA | 30269, 30270 |
| Peachtree Corners, GA | 30092 |
| Rex, GA | 30273 |
| Riverdale, GA | 30274, 30296 |
| Senoia, GA | 30276 |
| Sharpsburg, GA | 30277 |
| Stockbridge, GA | 30281 |
| Stone Mountain, GA | 30083, 30086, 30087, 30088 |
| Turin, GA | 30289 |
| Tyrone, GA | 30290 |
| Union City, GA | 30291 |
| Villa Rica, GA | 30180 |