Lynn Cotter,
Viewpoint Value Realty
Please tell Lynn Cotter that you "found them on REONetwork.com!" Thank you!
Payment/Mailing Address
Lynn Cotter
Viewpoint Value Realty
2130 E Edgewood Dr., Ste 3A
Lakeland, FL 33803

Lic #: BK3209190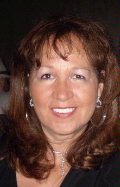 Biography and Credentials
Lynn Cotter is the Broker / Owner at Viewpoint Value Realty and is your single point of contact, leading a team specializing in providing BPO and REO services since 1988.

Our current REO client list includes The Secretary of Veterans Affairs, Vendor Resource Management, Chase, Planet Home Lending, Carrington Mortgage Services, Single Source Property Solutions, Caneel Group, and many more.

We provide quality, accurate, on-time BPO reports with great emphasis on meeting your companies specific criteria and guidelines.
You will find quality commentary to highlight the current market influences as well as specific property conditions affecting value in every BPO report.

We offer full REO service including but not limited to re-key, trash out, relocation and eviction assistance, pre-market cleaning services, complete lawn and landscape maintenance, and renovation. The financial resources required to cover property expenses from the initial assignment until sold are available.

From BPO to REO, my team and I are happy to assist you with our swift, accurate, and successful marketing plan to move your REO assets through the process to closing. We look forward to working with you!

Minority Woman Owned Business

Memberships:
Lakeland Realtors Association
Florida Association of Realtors
National Association of Realtors
Mid Florida Regional MLS

Personally, Lynn is married to Robert Cotter; and mother to Jared Cotter, a successful singer/songwriter/TV host ("The List") and Season 6 American Idol; and Jason Cotter, an English language teacher fulfilling his dream of living and working in Tokyo Japan. Lynn actively volunteers with Big Brother/Big Sister and enjoys family vacations on cruises and traveling the world.
| | |
| --- | --- |
| Alturas, FL | 33820 |
| Apollo Beach, FL | 33572 |
| Auburndale, FL | 33823 |
| Babson Park, FL | 33827 |
| Balm, FL | 33503 |
| Bartow, FL | 33830, 33831 |
| Bradley, FL | 33835 |
| Brandon, FL | 33508, 33509, 33510, 33511 |
| Davenport, FL | 33836, 33837, 33896, 33897 |
| Dover, FL | 33527 |
| Dundee, FL | 33838 |
| Durant, FL | 33530 |
| Eagle Lake, FL | 33839 |
| Eaton Park, FL | 33840 |
| Fort Meade, FL | 33841 |
| Frostproof, FL | 33843 |
| Gibsonton, FL | 33534 |
| Haines City, FL | 33844, 33845 |
| Highland City, FL | 33846 |
| Homeland, FL | 33847 |
| Indian Lake Estates, FL | 33855 |
| Kathleen, FL | 33849 |
| Kissimmee, FL | 34759 |
| Lake Alfred, FL | 33850 |
| Lake Hamilton, FL | 33851 |
| Lake Wales, FL | 33853, 33859, 33898 |
| Lakeland, FL | 33801, 33802, 33803, 33804, 33805, 33806, 33807, 33809, 33810, 33811, 33812, 33813, 33815 |
| Lakeshore, FL | 33854 |
| Lithia, FL | 33547 |
| Loughman, FL | 33858 |
| Mango, FL | 33550 |
| Mulberry, FL | 33860 |
| Nalcrest, FL | 33856 |
| Nichols, FL | 33863 |
| Odessa, FL | 33556 |
| Orlando, FL | 32801, 32802, 32803, 32804, 32805, 32806, 32807, 32808, 32809, 32810, 32811, 32812, 32814, 32815, 32816, 32817, 32818, 32819, 32820, 32821, 32822, 32824, 32825, 32826, 32827, 32828, 32829, 32830, 32831, 32832, 32833, 32834, 32835, 32836, 32837, 32839, 32853, 32854, 32855, 32856, 32857, 32858, 32859, 32860, 32861, 32862, 32867, 32868, 32869, 32872, 32877, 32878, 32885, 32886, 32887, 32890, 32891, 32893, 32896, 32897, 32898, 32899 |
| Plant City, FL | 33563, 33564, 33565, 33566, 33567 |
| Polk City, FL | 33868 |
| River Ranch, FL | 33867 |
| Riverview, FL | 33568, 33569, 33578, 33579 |
| Ruskin, FL | 33570, 33575 |
| Seffner, FL | 33583, 33584 |
| Sun City, FL | 33586 |
| Sun City Center, FL | 33571, 33573 |
| Sydney, FL | 33587 |
| Tampa, FL | 33601, 33602, 33603, 33604, 33605, 33606, 33607, 33608, 33609, 33610, 33611, 33612, 33613, 33614, 33615, 33616, 33617, 33618, 33619, 33620, 33621, 33622, 33623, 33624, 33625, 33626, 33629, 33630, 33631, 33633, 33634, 33635, 33637, 33646, 33647, 33650, 33651, 33655, 33660, 33661, 33662, 33663, 33664, 33672, 33673, 33674, 33675, 33677, 33679, 33680, 33681, 33682, 33684, 33685, 33686, 33687, 33688, 33689, 33690, 33694, 33697 |
| Thonotosassa, FL | 33592 |
| Valrico, FL | 33594, 33595, 33596 |
| Waverly, FL | 33877 |
| Wesley Chapel, FL | 33543, 33544, 33545 |
| Wimauma, FL | 33598 |
| Winter Haven, FL | 33880, 33881, 33882, 33883, 33884, 33885, 33888 |
| Zephyrhills, FL | 33539, 33540, 33541, 33542 |