Ranae Lynn Stewart,
Exit Realty N.F.I.
Please tell Ranae Lynn Stewart that you "found them on REONetwork.com!" Thank you!
Physical Address
Ranae Lynn Stewart
Exit Realty N.F.I.
7139 N. 9th Avenue
5345 Hwy. 90, Pace, Fl 32571
Pensacola, FL 32504
Email 1:
reofloridaexit@gmail.com
Email 2:
reopensacola@gmail.com
Phone 1: 850-324-3999
Phone 2: 850-477-3948 Ext: 154
Payment/Mailing Address
Ranae Lynn Stewart
Exit Realty N.F.I.
7139 N. 9th Avenue
5345 Hwy 90, Pace, Fl 32571
Pensacola, FL 32504

Lic #: BK358009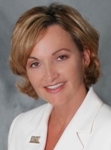 Biography and Credentials
MAKE YOUR JOB EASIER
HIRE THE BEST REO BROKER!
I answer my phone 850-324-3999
WOSB,Woman Owned Small Business Certified
Women's Business Enterprise National Council (WBENC) Certified
Women's Business Enterprise(WBE) Certified
PORTALS
RES.NET AMP Agent
Equator Platinum Agent Certification
Equator REO Agent Certification
Equator Short Sale Agent Certification
LPS Desktop
Depotpoint
Corelogic
Bidselect
Reoconnex
Precisionamc
Self Supplied Offer Management System
COMMITTMENT:
Rapid Occupancy Checks
Accurate BPO Values
Reduce DOM & Expenses
Keep AM's Informed
Coordinator Dedicated to Closings
Capitol/Cash Flow Repairs & Maintenance
Proactive Decision Making
*Short Sales
*Residential Leasing and Management
*Eviction and Lock-out Coordination
*Cash For Keys
*Relocation Assistance
*Property/Occupancy Inspections within 24 hrs
*Property Preservation Services
*Property Condition Reports
*Broker Price Opinion (BPO) and Appraisal Coordination
*24 Hr Securing and Re-keying Services
*Loss Mitigation
*Value Added Repair Analysis
MAJOR CLIENTS
HUD
Wells Fargo
Nations REO
PMH Financial
BB&T
Regions
US Bank
NREOB
One West
Pemco
Home Telos
Ofori
24AMN
Precision
Skyhill
CREDENTIALS
Broker/Owner, ABR,CCIM,CRS,CDPE,RDCPRO,SFR,
ABR Accredited Buyer Rep.
CCIM Cert. Comm. Investment Member
CRS Cert. Res. Specialist
CDPE Cert. Distressed Property Expert
REO Default Cert. Prof.
AREO-Accredited REO Agent
SFR Short Sale & Foreclosure Resource
Default School Certified
MARKETING:
Homepath
Homesteps
Listhub
Enhanced listings Realtor.com
Good Neighbor Policy
Open Houses
MEMBER:
REOMAC
WinDS,Women in Default Servicing
US REO Partners
Five Star
AREAA-Asian RE Assn of America
NABPOP- Nat'l Assn Broker Price Opinion Professionals
| | |
| --- | --- |
| Bay Minette, AL | 36507 |
| Bon Secour, AL | 36511 |
| Daphne, AL | 36526, 36527 |
| Elberta, AL | 36530 |
| Fairhope, AL | 36532, 36533 |
| Foley, AL | 36535, 36536 |
| Gulf Shores, AL | 36542, 36547 |
| Lillian, AL | 36549 |
| Little River, AL | 36550 |
| Loxley, AL | 36551 |
| Magnolia Springs, AL | 36555 |
| Montrose, AL | 36559 |
| Orange Beach, AL | 36561 |
| Perdido, AL | 36562 |
| Point Clear, AL | 36564 |
| Robertsdale, AL | 36567 |
| Seminole, AL | 36574 |
| Silverhill, AL | 36576 |
| Spanish Fort, AL | 36577 |
| Stapleton, AL | 36578 |
| Stockton, AL | 36579 |
| Summerdale, AL | 36580 |
| Bagdad, FL | 32530 |
| Cantonment, FL | 32533 |
| Century, FL | 32535 |
| Gonzalez, FL | 32560 |
| Gulf Breeze, FL | 32561, 32562, 32563 |
| Holt, FL | 32564 |
| Jay, FL | 32565 |
| Laurel Hill, FL | 32567 |
| Mc David, FL | 32568 |
| Milton, FL | 32570, 32571, 32572, 32583 |
| Molino, FL | 32577 |
| Mossy Head, FL | 32434 |
| Navarre, FL | 32566 |
| Noma, FL | 32452 |
| Paxton, FL | 32538 |
| Pensacola, FL | 32501, 32502, 32503, 32504, 32505, 32506, 32507, 32508, 32509, 32511, 32512, 32513, 32514, 32516, 32520, 32521, 32522, 32523, 32524, 32526, 32534, 32559, 32573, 32574, 32575, 32576, 32581, 32582, 32589, 32590, 32591, 32592, 32593, 32594, 32595, 32596, 32597, 32598 |
| Point Washington, FL | 32454 |
| Ponce De Leon, FL | 32455 |
| Shalimar, FL | 32579 |
| Valparaiso, FL | 32580 |
| Westville, FL | 32464 |