Don Sherwood,
Resident Realty
Please tell Don Sherwood that you "found them on REONetwork.com!" Thank you!
Physical Address
Don Sherwood
Resident Realty
353 Shale Ridge Road
Berthoud, CO 80513
Email:
donald.sherwood@gmail.com
Phone 1: 303-772-2121
Phone 2: 970-744-6900
Payment/Mailing Address
Don Sherwood
Resident Realty
P.O. Box 143
Berthoud, CO 80513

Lic #: 1324369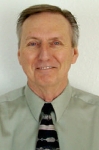 Biography and Credentials
I have the experience, training and educational background to fully appreciate the key factors of success in marketing REO's and performing BPO's.

Qualifications
I have over 26 years in real estate, finance, business ownership and senior management positions. My efforts influenced all areas of business, including management, sales, operations, marketing and business development.

Experience
I have over 19 years real estate business experience, 15 years of it as an owner/broker or branch manager. 9 years experience as an REO broker with focus on distressed property since 2007. I hold the Certified Distressed Property Expert (CDPE) designation and am in the process of adding the REO Certification with Harris Real Estate University, a one-year long process.

Results
For REO properties my 2013 averages are 45 days on market, 78.5 days to sale, and my listings sell at 98% of List.

Coverage Area
My primary service area includes Boulder, Berthoud, Dacono, Firestone, Frederick, Johnstown, Longmont, Loveland, Lyons, Milliken, Niwot, & the surrounding area.

Asset Management
10 years experience in preservation, maintenance, evictions, and leasing as a property manager. My team consists of licensed, bonded & insured crews, skilled in landscaping, painting, plumbing, electrical, carpentry, flooring, trash-out, rekeys, and other repairs as necessary.

We are quick to respond to asset managers and regularly send updated reports. Occupancy checks, asset securing and rekeys are turned around in 24 hrs or less.

Financial Resources
I have sufficient financial resources to maintain and manage bank owned assets including monthly utilities, maintenance, re-keys & repairs.

Our Team
While I am your direct contact a team of professionals who understand your needs supports me.

References are available upon request.
| | |
| --- | --- |
| Berthoud, CO | 80513 |
| Brighton, CO | 80603 |
| Dacono, CO | 80514 |
| Drake, CO | 80515 |
| Eaton, CO | 80615 |
| Erie, CO | 80516 |
| Estes Park, CO | 80511, 80517 |
| Evans, CO | 80620 |
| Firestone, CO | 80520 |
| Fort Collins, CO | 80521, 80522, 80523, 80524, 80525, 80526, 80527, 80528, 80553 |
| Fort Lupton, CO | 80621 |
| Frederick, CO | 80530 |
| Greeley, CO | 80631, 80632, 80633, 80634, 80638, 80639 |
| Hygiene, CO | 80533 |
| Johnstown, CO | 80534 |
| La Salle, CO | 80645 |
| Lafayette, CO | 80026 |
| Longmont, CO | 80501, 80503, 80504 |
| Louisville, CO | 80027, 80028 |
| Loveland, CO | 80537, 80538 |
| Lyons, CO | 80540 |
| Mead, CO | 80542 |
| Milliken, CO | 80543 |
| Niwot, CO | 80544 |
| Platteville, CO | 80651 |
| Severance, CO | 80546 |
| Windsor, CO | 80550, 80551 |