Zena Dakroub,
Realty Executives Classic
Please tell Zena Dakroub that you "found them on REONetwork.com!" Thank you!
Payment/Mailing Address
Zena Dakroub
Realty Executives Classic
7420 KINGSBURY ST
DEARBORN HEIGHTS, MI 48127

Lic #: 6505370460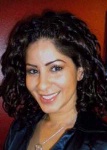 Biography and Credentials
.Res.net # 56828
.Equator # 117889
EXPERIENCE
* Licensed Broker for 9 years, with 17 years of REO experience.
* Experience in all facets of residential real estate - Thousands of transactions completed.
* Successfully managed and sold dozens of REO properties.
* 17 years of residential property management experience, managing properties for both
* Myself and very satisfied clients.
* Foreclosure experience - have foreclosed on several defaulted notes, working directly with
* The Trustee from NOD filing to the Trustee's Deed upon Sale.
* Experienced in dealing with former owners of properties, successfully negotiating
* Numerous Cash for Keys agreements.
* Significant experience managing property clean-up and renovation projects - have
* completed hundreds of projects utilizing established network of licensed and bonded
* Contractors, offering full asset preservation services.
SERVICES
* BPOs - 72 hours or less o Occupancy Inspections - 24 hour reporting
* Property Inspections, Cash for Keys
* Evictions
* Secure Property
* Board Ups
* Clean Outs
* Contractor Negotiation
* Project Management
* Ongoing Property Maintenance
* Budget and Expense Reporting
* Monthly Status Reporting
* Frequent Asset Manager Updates
* MLS Listing Services
* Internet Listing Services
EDUCATION / AFFILIATIONS
* A-REO Certification
* Recognized as All-Star Agent in Hour Magazine, Homes.com as one of the top 5 agents in the metro Detroit area
* VRMU Certification
* VA Certification
* Res.net AMP Certification
* Equator REO / BPO / SHORT SALE Certification
* Member, American Society of REO Specialists
* Associate in Business Management
* Member, NAR, MAR, Real comp, Paragon, LPS MLS
* Member of NNA (National Notary Association)
* Member of NAPW (National Association of Professional Women)
* Member of NAHREP ( National Association of Hispanic Real Estate Professionals)
* The Force Member, REONetwork, WinDS Member, Reobroker.com.
| | |
| --- | --- |
| Allen Park, MI | 48101 |
| Ann Arbor, MI | 48103, 48104, 48105, 48106, 48107, 48108, 48109, 48113 |
| Auburn, MI | 48611 |
| Auburn Hills, MI | 48321, 48326 |
| Battle Creek, MI | 49014, 49015, 49016, 49017, 49018, 49037 |
| Belleville, MI | 48111, 48112 |
| Benton Harbor, MI | 49022, 49023 |
| Berkley, MI | 48072 |
| Birmingham, MI | 48009, 48012 |
| Bloomfield Hills, MI | 48301, 48302, 48303, 48304 |
| Brighton, MI | 48114, 48116 |
| Canton, MI | 48187, 48188 |
| Clawson, MI | 48017 |
| Clinton, MI | 49236 |
| Clinton Township, MI | 48035, 48036, 48038 |
| Commerce Township, MI | 48382 |
| Davisburg, MI | 48350 |
| Dearborn, MI | 48120, 48121, 48123, 48124, 48126, 48128 |
| Dearborn Heights, MI | 48125, 48127 |
| Detroit, MI | 48201, 48202, 48204, 48205, 48206, 48207, 48208, 48209, 48210, 48211, 48213, 48214, 48215, 48216, 48217, 48219, 48221, 48222, 48223, 48224, 48226, 48227, 48228, 48231, 48232, 48233, 48234, 48235, 48238, 48242, 48243, 48244, 48255, 48260, 48264, 48265, 48266, 48267, 48268, 48269, 48272, 48275, 48277, 48278, 48279, 48288 |
| Drayton Plains, MI | 48330 |
| Ecorse, MI | 48229 |
| Farmington, MI | 48331, 48332, 48333, 48334, 48335, 48336 |
| Ferndale, MI | 48220 |
| Flat Rock, MI | 48134 |
| Franklin, MI | 48025 |
| Garden City, MI | 48135, 48136 |
| Grosse Ile, MI | 48138 |
| Grosse Pointe, MI | 48230, 48236 |
| Hamtramck, MI | 48212 |
| Harper Woods, MI | 48225 |
| Hazel Park, MI | 48030 |
| Highland Park, MI | 48203 |
| Holly, MI | 48442 |
| Huntington Woods, MI | 48070 |
| Inkster, MI | 48141 |
| Keego Harbor, MI | 48320 |
| Lakeville, MI | 48366 |
| Leonard, MI | 48367 |
| Lincoln Park, MI | 48146 |
| Livonia, MI | 48150, 48151, 48152, 48153, 48154 |
| Macomb, MI | 48042, 48044 |
| Madison Heights, MI | 48071 |
| Melvindale, MI | 48122 |
| New Boston, MI | 48164 |
| New Hudson, MI | 48165 |
| Northville, MI | 48167, 48168 |
| Novi, MI | 48374, 48375, 48376, 48377 |
| Oak Park, MI | 48237 |
| Oakland, MI | 48363 |
| Ortonville, MI | 48462 |
| Pleasant Ridge, MI | 48069 |
| Plymouth, MI | 48170 |
| Pontiac, MI | 48340, 48341, 48342, 48343 |
| Redford, MI | 48239, 48240 |
| River Rouge, MI | 48218 |
| Riverview, MI | 48193 |
| Rochester, MI | 48306, 48307, 48308, 48309 |
| Rockwood, MI | 48173 |
| Romulus, MI | 48174 |
| Roseville, MI | 48066 |
| Royal Oak, MI | 48067, 48068, 48073 |
| Saint Clair Shores, MI | 48080, 48081, 48082 |
| Salem, MI | 48175 |
| Shelby, MI | 49455 |
| South Lyon, MI | 48178 |
| Southfield, MI | 48033, 48034, 48037, 48075, 48076, 48086 |
| Southgate, MI | 48195 |
| Sterling, MI | 48659 |
| Sterling Heights, MI | 48310, 48311, 48312, 48313, 48314 |
| Taylor, MI | 48180 |
| Trenton, MI | 48183 |
| Troy, MI | 48007, 48083, 48084, 48085, 48098, 48099 |
| Union Lake, MI | 48387 |
| Walled Lake, MI | 48390, 48391 |
| Warren, MI | 48088, 48089, 48090, 48091, 48092, 48093, 48397 |
| Waterford, MI | 48327, 48328, 48329 |
| Wayne, MI | 48184 |
| West Bloomfield, MI | 48322, 48323, 48324, 48325 |
| Westland, MI | 48185, 48186 |
| Wixom, MI | 48393 |
| Wyandotte, MI | 48192 |
| Ypsilanti, MI | 48197, 48198 |