Lisa Lopez,
Home Alliance Realty, LLC
Please tell Lisa Lopez that you "found them on REONetwork.com!" Thank you!
Payment/Mailing Address
Lisa Lopez
Home Alliance Realty, LLC
142 E Bay AVe
Manahawkin, NJ 08050

Lic #: 9481119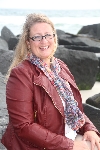 Biography and Credentials
I am a Broker of Record and have been licensed for 24 years. I have been servicing REO's and BPO's for 24 yrs. offering an award-winning track record of customer care excellence within high-volume environments that include Web Optimizers, 24 Hour Sales/Marketing and an Immediate Field Response Team.
I am experienced in residential and commercial REO's, short sales (CDPE certified) and Property Management. I have support staff and support professionals so we can provide turn key service to our clients that include:
* Advanced marketing technology
* Full suite of REO services
* Pre-approved buyer network
* 203K Specialist
* Customized reporting
* City and county ordinances and municipal code
* Licensed & insured full service asset preservation
I also specialize in Pre-Foreclosures. We service the Ocean, Burlington, Atlantic, Monmouth and Middlesex County, NJ areas. Our service includes, but is not limited to, Interior and Exterior BPO's, Cash for keys, lock outs, clean outs, board ups, winterizations, repairs, property management, and more.

I do have REO & BPO references, upon request.
| | |
| --- | --- |
| Adelphia, NJ | 07710 |
| Allenhurst, NJ | 07711 |
| Allentown, NJ | 08501 |
| Allenwood, NJ | 08720 |
| Asbury Park, NJ | 07712 |
| Atco, NJ | 08004 |
| Atlantic Highlands, NJ | 07716 |
| Avon By The Sea, NJ | 07717 |
| Barnegat, NJ | 08005 |
| Barnegat Light, NJ | 08006 |
| Bayville, NJ | 08721 |
| Beach Haven, NJ | 08008 |
| Beachwood, NJ | 08722 |
| Belford, NJ | 07718 |
| Beverly, NJ | 08010 |
| Birmingham, NJ | 08011 |
| Bordentown, NJ | 08505 |
| Bradley Beach, NJ | 07720 |
| Brick, NJ | 08723, 08724 |
| Brielle, NJ | 08730 |
| Browns Mills, NJ | 08015 |
| Buena, NJ | 08310 |
| Burlington, NJ | 08016 |
| Chatsworth, NJ | 08019 |
| Chesterfield, NJ | 08515 |
| Cliffwood, NJ | 07721 |
| Colts Neck, NJ | 07722 |
| Columbus, NJ | 08022 |
| Cookstown, NJ | 08511 |
| Cream Ridge, NJ | 08514 |
| Deal, NJ | 07723 |
| Eatontown, NJ | 07724, 07799 |
| Egg Harbor City, NJ | 08215 |
| Egg Harbor Township, NJ | 08234 |
| Englishtown, NJ | 07726 |
| Fair Haven, NJ | 07704 |
| Farmingdale, NJ | 07727 |
| Florence, NJ | 08518 |
| Forked River, NJ | 08731 |
| Fort Lee, NJ | 07024 |
| Fort Monmouth, NJ | 07703 |
| Freehold, NJ | 07728 |
| Hainesport, NJ | 08036 |
| Hazlet, NJ | 07730 |
| Highlands, NJ | 07732 |
| Howell, NJ | 07731 |
| Imlaystown, NJ | 08526 |
| Island Heights, NJ | 08732 |
| Jackson, NJ | 08527 |
| Jobstown, NJ | 08041 |
| Joint Base Mdl, NJ | 08640, 08641 |
| Juliustown, NJ | 08042 |
| Keansburg, NJ | 07734 |
| Keyport, NJ | 07735 |
| Lakehurst, NJ | 08733 |
| Lakewood, NJ | 08701 |
| Lanoka Harbor, NJ | 08734 |
| Lavallette, NJ | 08735 |
| Lawrence Township, NJ | 08648 |
| Leeds Point, NJ | 08220 |
| Leonardo, NJ | 07737 |
| Lincroft, NJ | 07738 |
| Linwood, NJ | 08221 |
| Little Silver, NJ | 07739 |
| Long Branch, NJ | 07740 |
| Lumberton, NJ | 08048 |
| Manahawkin, NJ | 08050 |
| Manasquan, NJ | 08736 |
| Manchester Township, NJ | 08759 |
| Mantoloking, NJ | 08738 |
| Maple Shade, NJ | 08052 |
| Margate City, NJ | 08402 |
| Marlboro, NJ | 07746 |
| Marlton, NJ | 08053 |
| Marmora, NJ | 08223 |
| Matawan, NJ | 07747 |
| Mays Landing, NJ | 08330 |
| Medford, NJ | 08055 |
| Middletown, NJ | 07748 |
| Monmouth Beach, NJ | 07750 |
| Monmouth Junction, NJ | 08852 |
| Monroe Township, NJ | 08831 |
| Moorestown, NJ | 08057 |
| Morganville, NJ | 07751 |
| Mount Holly, NJ | 08060 |
| Mount Laurel, NJ | 08054 |
| Navesink, NJ | 07752 |
| Neptune, NJ | 07753, 07754 |
| New Egypt, NJ | 08533 |
| New Gretna, NJ | 08224 |
| New Lisbon, NJ | 08064 |
| Normandy Beach, NJ | 08739 |
| Northfield, NJ | 08225 |
| Oakhurst, NJ | 07755 |
| Ocean Gate, NJ | 08740 |
| Ocean Grove, NJ | 07756 |
| Oceanport, NJ | 07757 |
| Old Bridge, NJ | 08857 |
| Palmyra, NJ | 08065 |
| Pemberton, NJ | 08068 |
| Pine Beach, NJ | 08741 |
| Pleasantville, NJ | 08232 |
| Point Pleasant Beach, NJ | 08742 |
| Pomona, NJ | 08240 |
| Port Monmouth, NJ | 07758 |
| Rancocas, NJ | 08073 |
| Red Bank, NJ | 07701, 07709 |
| Riverside, NJ | 08075 |
| Roebling, NJ | 08554 |
| Roosevelt, NJ | 08555 |
| Rumson, NJ | 07760 |
| Sea Girt, NJ | 08750 |
| Seaside Heights, NJ | 08751 |
| Seaside Park, NJ | 08752 |
| Shrewsbury, NJ | 07702 |
| Somers Point, NJ | 08244 |
| Spotswood, NJ | 08884 |
| Spring Lake, NJ | 07762 |
| Tennent, NJ | 07763 |
| Toms River, NJ | 08753, 08754, 08755, 08756, 08757 |
| Tuckerton, NJ | 08087 |
| Vincentown, NJ | 08088 |
| Waretown, NJ | 08758 |
| West Creek, NJ | 08092 |
| West Long Branch, NJ | 07764 |
| Wickatunk, NJ | 07765 |
| Willingboro, NJ | 08046 |
| Wrightstown, NJ | 08562 |