Warren Rodriguez,
Extra Realty, Inc.
Please tell Warren Rodriguez that you "found them on REONetwork.com!" Thank you!
Payment/Mailing Address
Warren Rodriguez
Extra Realty, Inc.
130 Winston Churchull Ave
PMB 329 - Suite 1
San Juan, PR 00926

Lic #: 9600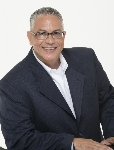 Biography and Credentials
In 2001, about 90% of Extra Realty, Inc.'s sales were REO, averaging 90 days in the market, and a list to sale ratio of 95%.
_____________________
Extra Realty, Inc. has much experience with:

1. Cash for keys.
2. Trash outs.
3. Coordination with various services suppliers, ie. Cleaning Service, Landscaping, etc.
4. Covering expenses for maintenance, repairs, until reimbursement.
5. Res.Net.
_____________________
Past or current clients:

1. Quantum Servicing.
2. Midwest, Inc..
3. Brighton Real Estate Services.
4. Local Lenders (Puerto Rico).
5. Local (PR) Attorneys.
6. Freddie Mac
_____________________

* Graduated from the University of Massachusetts (BS) 1989.
* Second Lieutenant United States Army (Medical Service Corps)1985-1995.
* Solo practice from 2000-2004, averaging 3 million dollars in sales.
* Created TEAM EXTRA in 2004 (increasing our services, and stats.).
_____________________
Designations and Certifications:

SFR (Short Sale and Foreclosure Resource)
GRI (Graduate of Realtor Institute)

_____________________
Memberships:

1. National Association of Realtors®.
2. Puerto Rico Association of Realtors®.
3. San Juan Board of Realtors®. Board Director (2010-2011) and President of MLS Committee (2010-2011).
4. Five Star, The Force.
| | |
| --- | --- |
| Bayamon, PR | 00956, 00957, 00958, 00959, 00960, 00961 |
| Caguas, PR | 00725, 00726, 00727 |
| Carolina, PR | 00979, 00981, 00982, 00983, 00984, 00985, 00986, 00987, 00988 |
| Catano, PR | 00962, 00963 |
| Ceiba, PR | 00735 |
| Dorado, PR | 00646 |
| Fajardo, PR | 00738 |
| Guaynabo, PR | 00965, 00966, 00968, 00969, 00970, 00971 |
| Humacao, PR | 00791, 00792 |
| Loiza, PR | 00772 |
| Luquillo, PR | 00773 |
| Palmer, PR | 00721 |
| Puerto Real, PR | 00740 |
| Rio Grande, PR | 00745 |
| Roosevelt Roads, PR | 00742 |
| San Juan, PR | 00901, 00902, 00906, 00907, 00908, 00909, 00910, 00911, 00912, 00913, 00914, 00915, 00916, 00917, 00918, 00919, 00920, 00921, 00922, 00923, 00924, 00925, 00926, 00927, 00928, 00929, 00930, 00931, 00933, 00935, 00936, 00937, 00938, 00939, 00940, 00955, 00975 |
| San Lorenzo, PR | 00754 |
| Toa Alta, PR | 00953, 00954 |
| Toa Baja, PR | 00949, 00950, 00951 |
| Trujillo Alto, PR | 00976, 00977 |
| Vega Alta, PR | 00692 |
| Vega Baja, PR | 00693, 00694 |