James Garrett Smith,
Outland Real Estate Group
Please tell James Garrett Smith that you "found them on REONetwork.com!" Thank you!
Physical Address
James Garrett Smith
Outland Real Estate Group
1224 South River Road
Suite B-205
St. George, UT 84790
Email:
RettSmith@yahoo.com
Phone 1: 435-229-0322
Phone 2: 435-656-5001
Payment/Mailing Address
James Garrett Smith
Outland Real Estate Group
1224 South River Road
Suite B-205
Saint George, UT 84790

Lic #: 5499206-PB00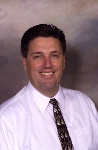 Biography and Credentials
9 years of active involvement in Pre-Foreclosures & Short Sales in addition to REO and Bank Owned Properties.

Clients include Freddie Mac/Homesteps, Chase, GMAC, Citi, VRM, PAS, Old Republic, AHMSI/Power REO, Ocwen as well as many other outsourcers.

RES.Net AMP Agent ID # 46889

I am an Active Member of REOBroker.com, NRBA, CREOBA. I also Support REOMAC as a Non Member Attendee. I am an Equator Platinum Certified Agent, a Res.Net Certified agent, Titanium HRC. as well as a CDPE and a 5 Star Professional.

We handle every type of REO property from Land, Commercial, Multi-Family and of course Residential.

Our Services include:
*24hr Occupancy Checks
*Cash Reserves for Expenses
*BPO's including 24hr "Rush" BPO's upon request
*Evictions
*Cash For Keys
*Monthly Reports
*Weekly Inspections
*Trashouts
*Cleaning
*Yard Service
*Utilities
*Rekeys

Trained Member of Invoice Management.

We use REO Maestro to manage our client portfolio.

We have made significant investments in Technology so that we can better serve our clients from anywhere we are.

We look forward to helping you service your client's assets.
| | |
| --- | --- |
| Central, UT | 84722 |
| Dammeron Valley, UT | 84783 |
| Enterprise, UT | 84725 |
| Gunlock, UT | 84733 |
| Hildale, UT | 84784 |
| Hurricane, UT | 84737 |
| Ivins, UT | 84738 |
| La Verkin, UT | 84745 |
| Leeds, UT | 84746 |
| New Harmony, UT | 84757 |
| Pine Valley, UT | 84781 |
| Rockville, UT | 84763 |
| Saint George, UT | 84770, 84771, 84790, 84791 |
| Santa Clara, UT | 84765 |
| Springdale, UT | 84767 |
| Toquerville, UT | 84774 |
| Veyo, UT | 84782 |
| Virgin, UT | 84779 |
| Washington, UT | 84780 |