Joyce Miller,
Joyce Miller Montana Realty
Please tell Joyce Miller that you "found them on REONetwork.com!" Thank you!
Payment/Mailing Address
Joyce Miller
Joyce Miller Montana Realty
2018 Stadium Drive
Suite B
Bozeman, MT 59715

Lic #: RRE-BRO-LIC-11648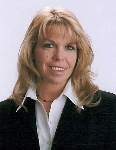 Biography and Credentials
I have been a licensed agent in Bozeman for coming over 16 years, securing top agent awards in both listing
and sales each and every quarter for our local
association. I work hard to see that my clients needs are
not only met but exceeded. I listed and sold may REO properties over the years
beginning back in 2002. I know the
technical aspects of an REO and reolize the necessity
to act, Always in a timely
and efficient manner. I reolize that the market is
ever changing and there are more requests for
these services now than ever before. I am very interested in building a relationship
with the REO companies I work with and for. I will as always do
an exemplary job !
| | |
| --- | --- |
| Belgrade, MT | 59714 |
| Big Sky, MT | 59716 |
| Bozeman, MT | 59715, 59717, 59718, 59719, 59771, 59772, 59773 |
| Clyde Park, MT | 59018 |
| Cooke City, MT | 59020 |
| Emigrant, MT | 59027 |
| Gallatin Gateway, MT | 59730 |
| Gardiner, MT | 59030 |
| Livingston, MT | 59047 |
| Manhattan, MT | 59741 |
| Norris, MT | 59745 |
| Pray, MT | 59065 |
| Radersburg, MT | 59641 |
| Silver Gate, MT | 59081 |
| Springdale, MT | 59082 |
| Three Forks, MT | 59752 |
| Toston, MT | 59643 |
| Townsend, MT | 59644 |
| West Yellowstone, MT | 59758 |
| Willow Creek, MT | 59760 |
| Wilsall, MT | 59086 |
| Winston, MT | 59647 |