Ray Coker,
Buyers Preference Realty, Inc.
Please tell Ray Coker that you "found them on REONetwork.com!" Thank you!
Physical Address
Ray Coker
Buyers Preference Realty, Inc.
437 Amberlea Drive
Lyman, SC 29365
Email:
ray@buyerspreference.com
Phone 1: 864-982-5757
Payment/Mailing Address
Ray Coker
Buyers Preference Realty, Inc.
437 Amber Lea Dr
Lyman, SC 29365

Lic #: 6461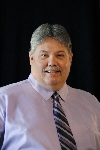 Biography and Credentials
Thank you for the opportunity to introduce Ray Coker
and Buyers Preference Realty to you. After receiving
a BA degree from The Citadel in 1978 I began my
career in RE during 1993 w C-21 after 22 years in
Hotel Management and development. My last position
being VP Operations and devlopement.I earned my
Brokers License in 1996 along with GRI,CBR,VIP,REO
degrees.
During summer of 2005 I completed my degree in
Appraisal in Greenville SC. I completed BPO's and REO
sales for several companies while at Century 21 in
Mauldin, SC during 1993 to 1996. In 2003 I began
Buyers Preference Realty being a full service real
estate company and have been working with REO sales
and investors since inception. Offering over 22 years experience.
Worked with companies like NationsREO & GE Capitol Asset Management .

We have all necessary vendors available to handle your REO property and can cover minor expenses for repairs,utilities and maintenance. We close properties with no games.We understand you may have special needs for your property and are willing
to accomodate your requests.
| | |
| --- | --- |
| Arcadia, SC | 29320 |
| Boiling Springs, SC | 29316, 29318 |
| Campobello, SC | 29322 |
| Chesnee, SC | 29323 |
| Clifton, SC | 29324 |
| Converse, SC | 29329 |
| Cowpens, SC | 29330 |
| Drayton, SC | 29333 |
| Duncan, SC | 29334, 29390, 29391 |
| Fairforest, SC | 29336 |
| Glendale, SC | 29346 |
| Gramling, SC | 29348 |
| Greenville, SC | 29601, 29602, 29603, 29604, 29605, 29606, 29607, 29608, 29609, 29610, 29611, 29612, 29613, 29614, 29615, 29616, 29617 |
| Greer, SC | 29650, 29651, 29652 |
| Inman, SC | 29349 |
| Landrum, SC | 29356 |
| Lyman, SC | 29365 |
| Mayo, SC | 29368 |
| Moore, SC | 29369 |
| Pauline, SC | 29374 |
| Reidville, SC | 29375 |
| Roebuck, SC | 29376 |
| Spartanburg, SC | 29301, 29302, 29303, 29304, 29305, 29306, 29307, 29319 |
| Startex, SC | 29377 |
| Una, SC | 29378 |
| Wellford, SC | 29385 |
| White Stone, SC | 29386 |
| Woodruff, SC | 29388 |